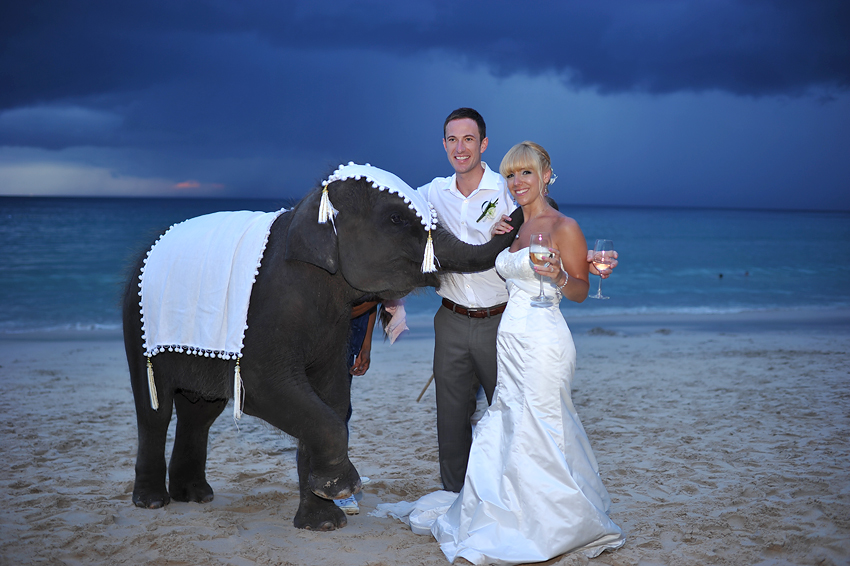 [WEDDING DAY] KATE & TOM
Kate & Tom are from England, and tied the knot at Twin Palms Resort on the 10.04.2012. They had many of their friends and family visiting Phuket to celebrate their special day.
Tom had a surprise for Kate, when a baby elephant arrived after the ceremony to join the party. Although the weather was not at it's best this day, Kate and Tom made the most of it and where smiles all round. Kate and her bridesmaids walked down the aisle looking beautiful, after being pampered all morning enjoying time together getting ready. While Tom was awaiting her standing smart next to his grooms men, eager to say" I Do.
When Kate and Tom returned back to England their photograph with the baby elephant was published in the Hello Magazine for all their friends and family to see.
I hope you both had a wonderful experience in Phuket, and its been great keeping in touch. I wish you both a happy fun filled life together.