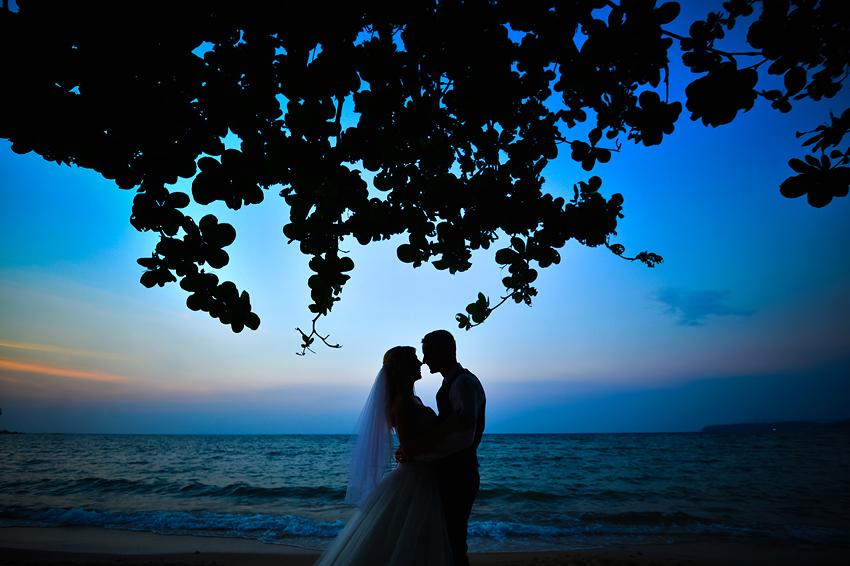 "Amy Coleman & Matthew Hinks, I am pleased to announce you as MR & MRS Hinks!"
Amy and Matthew we're a lovely couple from Australia, they married in the 5 Star Luxury location of Cape Sienna in Phuket, Thailand on the 11/01/2014, inviting only their nearest and dearest making it their perfect dream day.
Marrying in January does have it's up sides here in Phuket as the sun shone nicely as they looked over the sea from their cliff side view hotel room in Kamala Beach, Phuket.
On the day itself Amy and her Bridal party enjoyed getting ready with Samantha the make up artist/my wife. Samantha said how exciting and nice it felt to be a part of their morning helping them prepare, pamper, laugh and cry as they made special memories to add to their perfect day.
With everyone looking their best and Amy making a beautiful flawless bride, it was time for the big moment. They married on the  top deck of the hotel having the most breathe taking views over the Andaman Sea.
The ceremony was beautiful expressing their love and happiness to each other and their family and friends, it was a pleasure being your photographer and meeting you both. I really enjoyed catching such special moments of your life.
Myself and Samantha would like to wish you all the luck in your new career as a photographer Amy, I hope I managed to give you some ideas on the day :)
Congratulations and here's to a long, successful and happy future together.
Mr & Mrs Hinks   –  11/01/2014 –